Snoobles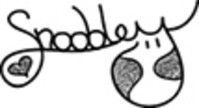 My name is Sally Josten but I do work under the name Snoobles (Art) because this name has a close personal meaning for me. My work is dedicated to a special person who lives on through this name.
Many of my thoughts I cannot translate into words, but I can in my artwork. I'm a dreamer. My head is always busy, my thoughts never leave me in peace. Through my work I have learned to paint a piece of that chaos on canvas or a toy. This gives me more peace, order and structure in the total chaos that is known as my life.
All my art is original, one of a kind and handmade by myself. I work solely with high quality canvases, acryl paint and markers, and Montana spray cans.

It's possible to order a custom painting or toy. Since every person is different sometimes a different size or different colors are wanted. Maybe you want something completely unique, something personal. As long as I get my creative freedom almost everything is possible, assuming it fits my style.
For prices and/or more information please contact me via:
www.snoobles.com
www.facebook.com/snoobles
www.instagram.com/snooblesartsally
www.snoobles.bigcartel.com